It is reported that MLS team Seattle Sounders is interested in signing Croatian winger Ante Erceg for a reported fee of $7.1 million. Erceg currently plays for Croatian top side Hajduk Split as a winger and has been one of the best scorers and creative player in the Croatian league last season.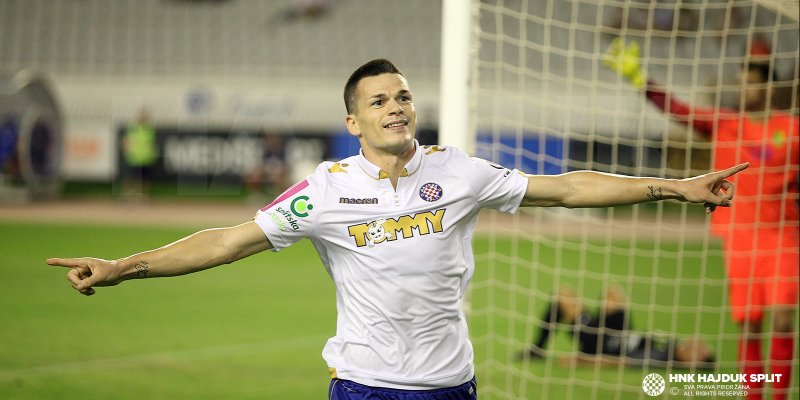 Ante Erceg who is currently aged 28 years old has spent most of his career in Croatia except a six-month spell where he played in Turkey.

The player said that he is unaware of the interest made by Seattle Sounders and that it will be a great achievement for him if a club of this stature wants to sign him. He admitted that he doesn't know much about the MLS, but he will be willing to work hard in order to help the team win games.
He said that he is primarily a winger that wants to get in the right position to score goals, but he can also create opportunities for his teammates. He describes himself as a team player that will do anything he can in order to help the team win games.
Ante Erceg said that he is at a stage of his career where he wants to play games and that this will be a formidable achievement for him to move to MLS. He said that he has worked really hard to become one of the most renowned players in the Croatian league and this will be a great motivation for him to work harder.
He said that at the moment he wants to help Hajduk Split win games. He believes that they have a good team this season and that they have some good chance of winning trophies. He said that he will only pay attention to Seattle Sounders if ever they make a concrete offer.