The United States (US) have decided to gamble with their squad ahead of this summer's Gold Cup. The US football federation has made the decision to prioritisequalification for the 2022 FIFA World Cup tournament in Qatar over the Gold Cup. European stars such as Chelsea attacker Christian Pulisic, Juventus midfielder Weston McKennie, Borussia Dortmund attacker Gio Reyna and many more have been left out of the Gold Cup squad in favour of mls football players.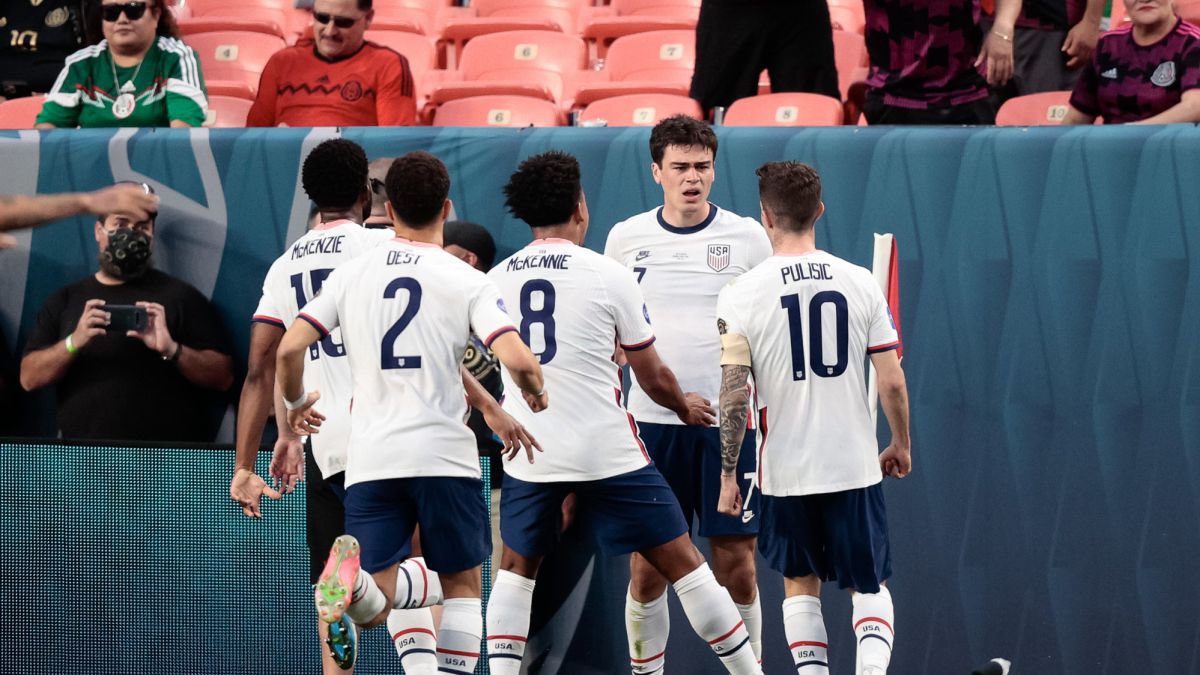 The United States football federation has decided to focus more on qualification for Qatar 2022 and has decided to prosecute the Gold Cup with mls football stars to ensure that their European stars are ready to fire on all cylinders when the final round of Qatar 2022 qualifiers in the CONCACAF region starts with three games in September. The US football federation is adamant that the mls football stars would be as competitive as their European counterparts when hostilities begin at the Gold Cup on the American soil this summer.
Pulisic, Reyna and the other European stars would be available for preseason at their respective clubs. The Gold Cup tournament lasts till August and their participation would have prevented them from joining up with their clubs for preseason.
On the decision to drop the European stars, a source close to the football federation told media outlet Inside World Football that concerns over the World Cup qualifying schedule prompted the Gold Cup squad gamble. Apart from the three World Cup qualifiers in September, US and the other seven teams in the final round will also play three qualifiers in October and November.
The US go into the Gold Cup tournament on the back of winning the Nations League title by beating rivals Mexico in the final thanks in part to their European stars. US fans would be hoping that the mls football players can achieve similar result at the Gold Cup tournament later this summer.