Super Agent Mino Raiola is one of the most popular football agents on the European football scene and he's the representative of a lot of the big name players including Sweden football icon Zlatan Ibrahimovic. In recent times, Mino Raiola has been vocal about his players like Paul Pogba at Manchester United and Zlatan Ibrahimovic who was a free agent before signing for AC Milan. Since signing for Milan at the star of this year and his influence in his second spell at AC Milan has propelled the Rossonerito the top of the table.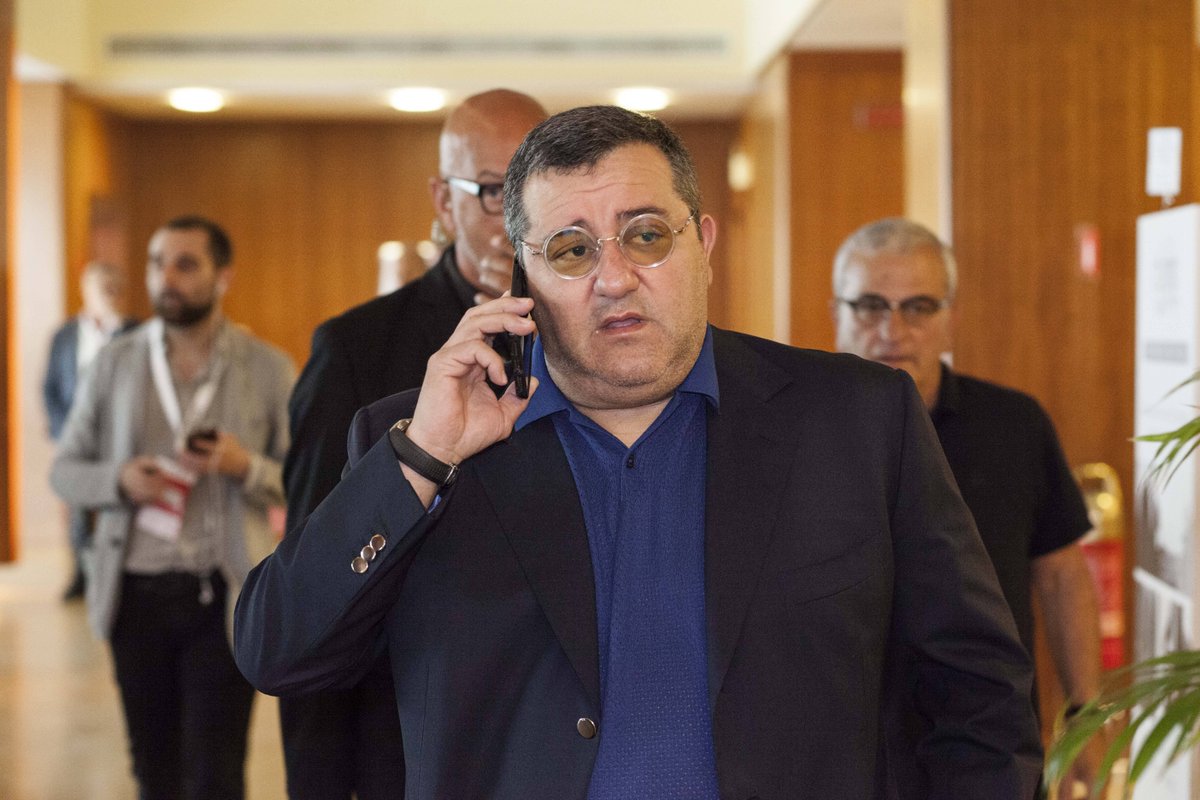 Mino Raiola has made the headlines this month for talking about Pogba and Ibrahimovic. Before a crucial Champions League clash in Germany against RB Leipzig, Mino Raiola revealed that Paul Pogba won't be a Manchester United player by next summer. That seemed to affect the team who lost out to RB Leipzig on qualification for the Champions League last 16 after a 3-2 defeat. Mino Raiola has repeated a similar situation with Zlatan Ibrahimovic as he said the Milan striker wasted his time by playing MLS football for some time. He talked about Zlatan Ibrahimovic and MLS football while he was at the Golden Boy Award ceremony organised by Italian media portal Tuttosport. He picked up the Best Agent Award at the ceremony.
Raiola talked about one of his best clients Zlatan Ibrahimovic and how he's still fit at the age of 39 before adding that the Swede could still play for the next five years. According to him, Zlatan Ibrahimovic wasted time playing in MLS football. Zlatan was at MLS outfit LA Galaxy for two years between 2017 and 2019, netting 53 goals in 56 appearances. Ibrahimovic led LA Galaxy to the MLS playoffs in 2019 before leaving for Italy. In his absence, the five-time MLS Cup champions had their worst season ever during the just concluded 2020 campaign as they have struggled to cope with the absence of Zlatan Ibrahimovic.